We advise and represent companies and individuals in all areas of national and international business law.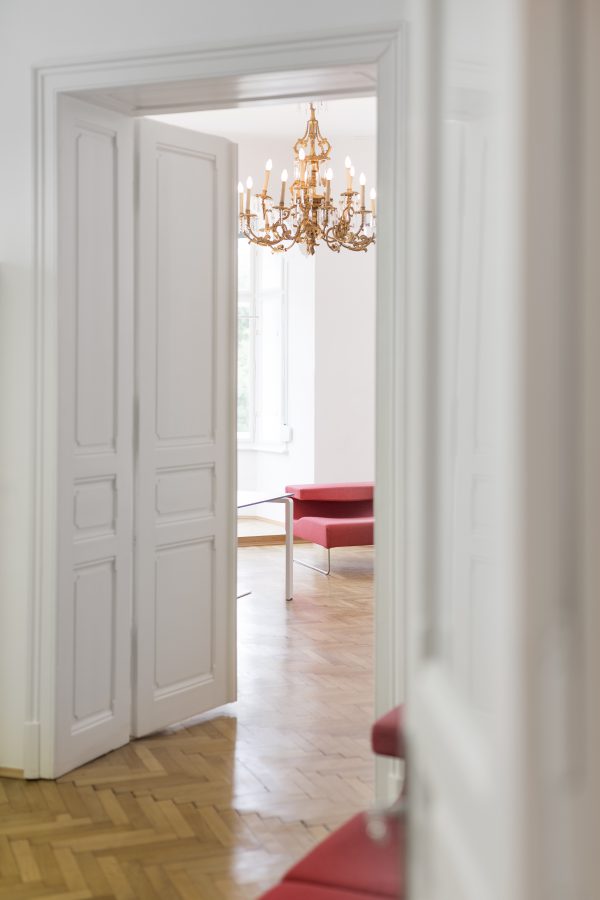 Competences
Our core competences include comprehensive regular as well as project-related consultancy and representation in all phases of business development, from formation and restructuring of businesses up to complex transactions. Due to many years of national and international experience we find tailor-made solutions for all business and corporate law issues.

Contracts are the basis of successful business development in transactions. Our law firm provides comprehensive advice in all matters relating to contracts. We assist in preparing, reviewing and negotiating contracts as well as in enforcing contractual claims. The added value of a clear and individual contract design that ensures legal certainty serves as an optimisation of the economic position as well as an elimination of potential sources of dispute.

We place the focus of our consultancy work on the areas of securities supervision law, gaming and betting law as well as on the law on administrative offences. We support enterprises doing business in these industries in evaluating and adapting current business models and in developing new concepts. To protect fundamental rights and human rights we represent clients before national authorities and (supreme) courts up to the European Court of Justice and the European Court of Human Rights.

Due to the number of different players and fields of law concerned eSports are a complex cross-sectional subject. Professional players, amateurs, associations, organisations, event organisers and publishers are all active within a legal framework that extends from youth protection, employment and tax law, legislation concerning leisure activities and events and IP law to laws on games of chance and betting. Our team combines background and industry knowledge with extensive expertise in a special way so that we are able to provide our clients with comprehensive legal advice and consultancy as a one-stop-shop.
Our goal is to promptly and efficiently assert and collect claims using all legally available means to keep the negative impact on the creditor as low as possible.

The GDPR has introduced tighter data protection regulations and imposed a number of obligations. Our law firm supports clients in the introduction of internal data protection management systems and provides advice on efficient compliance measures in accordance with industry-specific needs.

Our services include legal counselling in questions regarding equities and securities, in particular representation of harmed capital investors in judicial and extrajudicial proceedings to enforce claims.

To a high degree the success of the resolution of every conflict is dependent on the preparation and continuous appraisal of the facts and circumstances of the case. Successful litigation or resolution of out-of-court disputes therefore includes many decisive consultancy activities. We advise and represent clients with an emphasis on business law issues in all types of litigation.